Katherine Mock
Paraplanner and Chartered Financial Planner
Katherine has worked in financial services for 17 years. As a member of the Personal Finance Society and a Chartered Financial Planner, she has plenty of accolades under her belt.
Kat became a paraplanner in 2010; she was awarded Paraplanner of the Year 2017 by the Professional Paraplanner Magazine and Paraplanner of the Year 2019 by the Chartered Institute for Securities & Investment.
She loves working with people who are passionate about getting things right for their clients; she is right at home on the Four Seasons team!
Contact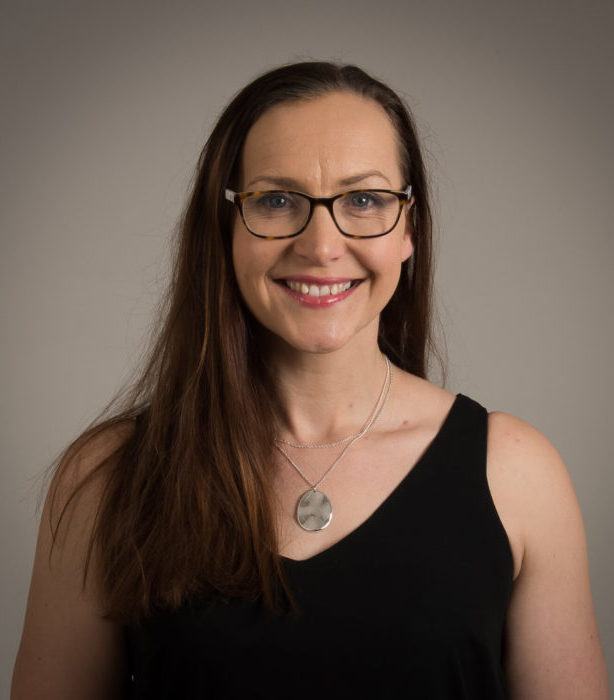 Professionally
Katherine's role as our Paraplanner involves reviewing client circumstances, researching and analysing the options available and sharing her findings with Ray, our Financial Planner.
She's a problem-solver, and thoroughly enjoys getting into the technical details of a case and working out the best way forward.
Personally
Katherine is based in Bristol. A self-confessed introvert and "a bit of a geek", she is equally happy with a good film, spending time with friends and family, getting out in nature or relaxing at home. She loves animals and has two dogs and two guinea pigs.
She can often be found at the gym, weightlifting and doing CrossFit.
Kat in the spotlight
On an ideal weekend, where can we find you?
Working out with my friends, walking the dogs and relaxing at home.
What's your favourite holiday destination?
Anywhere sunny, with people I love.
What's your favourite song to play in the car?
Currently, 'Always on My Mind' by the Pet Shop Boys.
What was the first album you bought?
Oh wow, I have no idea. I imagine it was Take That.
If you could be any fictional character, who would you be?
Sherlock Holmes. I would love to be that smart, just for a day.
If you could turn any activity into an Olympic sport, what would you win a medal in?
Avoiding cardio.
When the dessert menu arrives, what are you looking for?
Sticky toffee pudding.
What three qualities draw you to new people?
Kindness, honesty and an open mind.
What's your pet peeve?
Lots of people talking at the same time.
What's the best gift you've ever received?
A birthday poem from my Mum. It's from years ago but is still framed on my wall.
Which three people would be at your dream dinner party?
Stephen Fry.
What are three small things that make your day better?
A good night's sleep, a tidy house and time with friends, family and pets.
We're highly rated
We retain a 5-star rating on VouchedFor, an independent service that enables clients to review their professional advisers. VouchedFor verifies the reviews and testimonials we receive, so you can be confident that they are authentic. 2018, 19, 20, 21, 22 and 23 Top Rated Adviser, as listed in The Times
Our former financial adviser was retiring and recommended Ray to us. He alleviated the constant worry of where to best invest our savings without too much risk. We're very pleased with the results over the last 10 years. He explains things in layman's language, which we appreciate, and gives us the confidence we have made the right choices. What more can people expect?
Kathleen

We had pension policies and investments that needed sorting out ready for retirement. We didn't know what to expect from a financial adviser. We assumed that he would simply advise us where to get the best deals. How wrong we were. Ray took us right back to basics. He made us carefully consider what we really wanted to achieve. He has allowed us to start to really enjoy our retirement.
Michael

I needed financial advice about pensions and investments as I approached retirement. My wife was in the same position. Ray Martin worked out a comprehensive plan for putting my pension provision and savings into proper order. He did the same for my wife. He has continued to provide us with advice ever since. Ray is always straightforward, open and proactive.
Laurence

I was approaching retirement and wanting to look into limiting taxation and Inheritance Tax, as well as providing for my wife. Ray provided sound advice to switch from my current arrangement to a Drawdown Pension and ISA investments. I have now retired and have started seeing the benefits of his advice. The returns on my portfolio have increased beyond expectation. Ray performed extremely well.
Demetri

I had sold my house and didn't know how to invest the money. Ray invested very wisely and there has been about a 5% increase every year. He listened to our queries, gave answers that we fully understood and followed any requests. He always had time for us, and never rushed us. We would have been financially at a loss without his help.
Brian

Ray has been advising my wife and me for about 20 years. He is everything one could hope for in a financial adviser: wonderfully enthusiastic, extremely well informed, completely trustworthy and scrupulously observant of the regulatory requirements. He is able to explain complex matters very clearly, and so far, his advice has always been first class.
Oliver

I had money to invest and had no idea how to go about investing it and hopefully making a gain. I have three children and wanted advice about inheritance planning. Ray is very patient, very clear when he explains things, he is very interested in me as a person, totally trustworthy and is an excellent listener. We have never been disappointed! He`s been brilliant.
Rosie

I had just been widowed. Ray sorted out and simplified what was a very complex set of investments into a much less confusing portfolio. I have been extremely happy with everything Ray has advised over the last 12 years. Whilst moving with the times, he has dealt with all aspects of my investments wisely and given me all the guidance and help I have needed.
Pat

As the financial director of a company, I was seeking to get advice on how to plan and invest for retirement. Without a doubt, Ray Martin helped me understand and plan how to fund my retirement. Ray has been with me every step of the way. His advice has been invaluable. I retired and achieved my annual income goal. His continued advice is helping me in the next stage of my life.
Mike

I needed some advice regarding my late mother's estate. I had also retired and required advice on how to manage my private pension. Ray was extremely helpful, and his advice was very clear and easy to understand. I came away from our initial meeting feeling very relieved and less stressed. We have just had our first yearly review and I was surprised how well my investments had done.
Jane

In the last 10 years, my circumstances have changed with the passage of time. Ray has guided me on how to protect and make my money grow. He listens carefully to my needs and gives clear, concise advice in a professional manner. He and his team are always accessible and patient with my questions and their approach gives me confidence that my finances are securely looked after.
Glenys

Client stories
Mike
Planning for retirement
An accountant by trade, Mike knew the value of seeking the help of a financial professional when it came to planning for his eventual retirement. Here's his story.
Oliver & Rosie
Peace of mind in retirement
Oliver and Rosie have found the financial peace of mind they needed to enjoy retirement to the full. Here's their story.